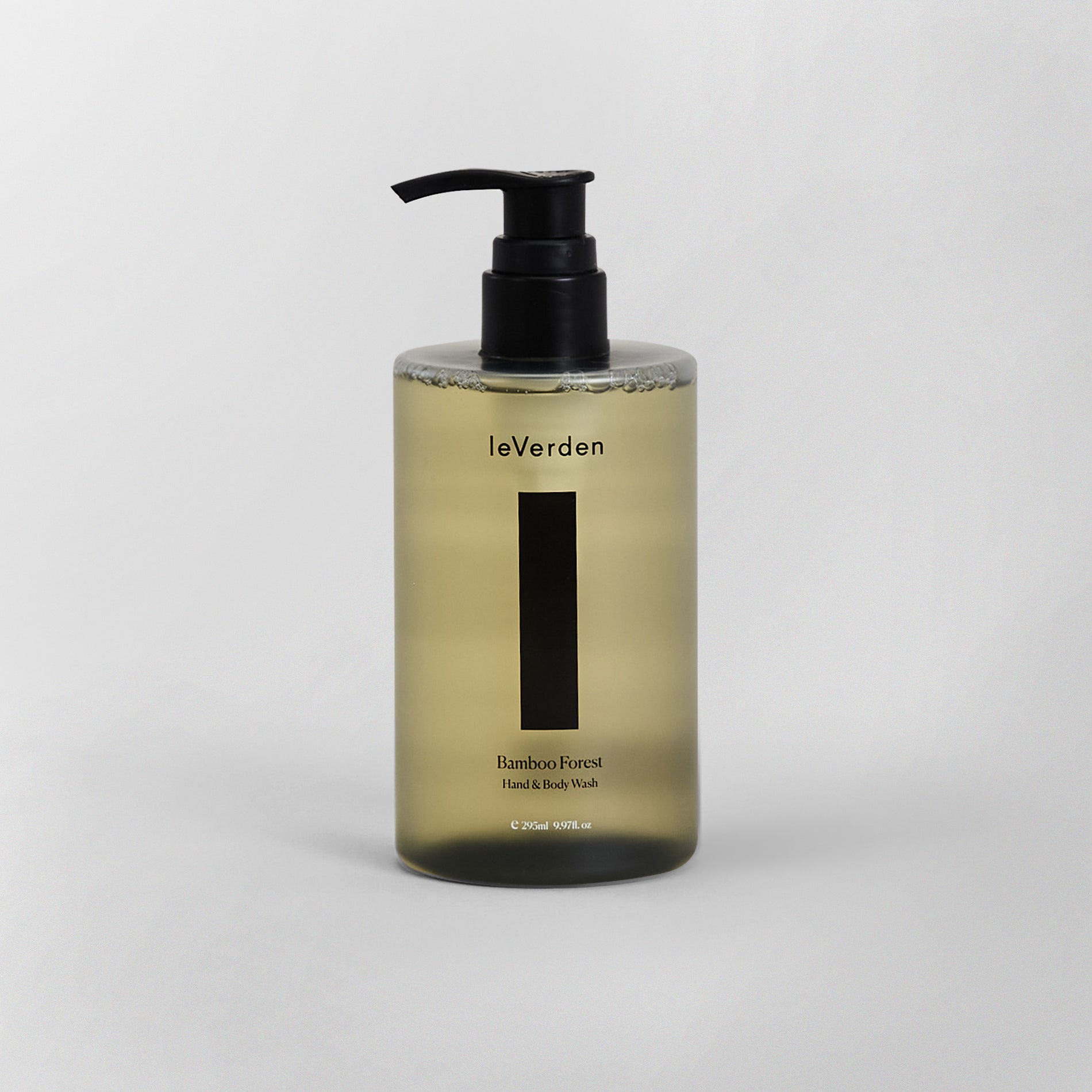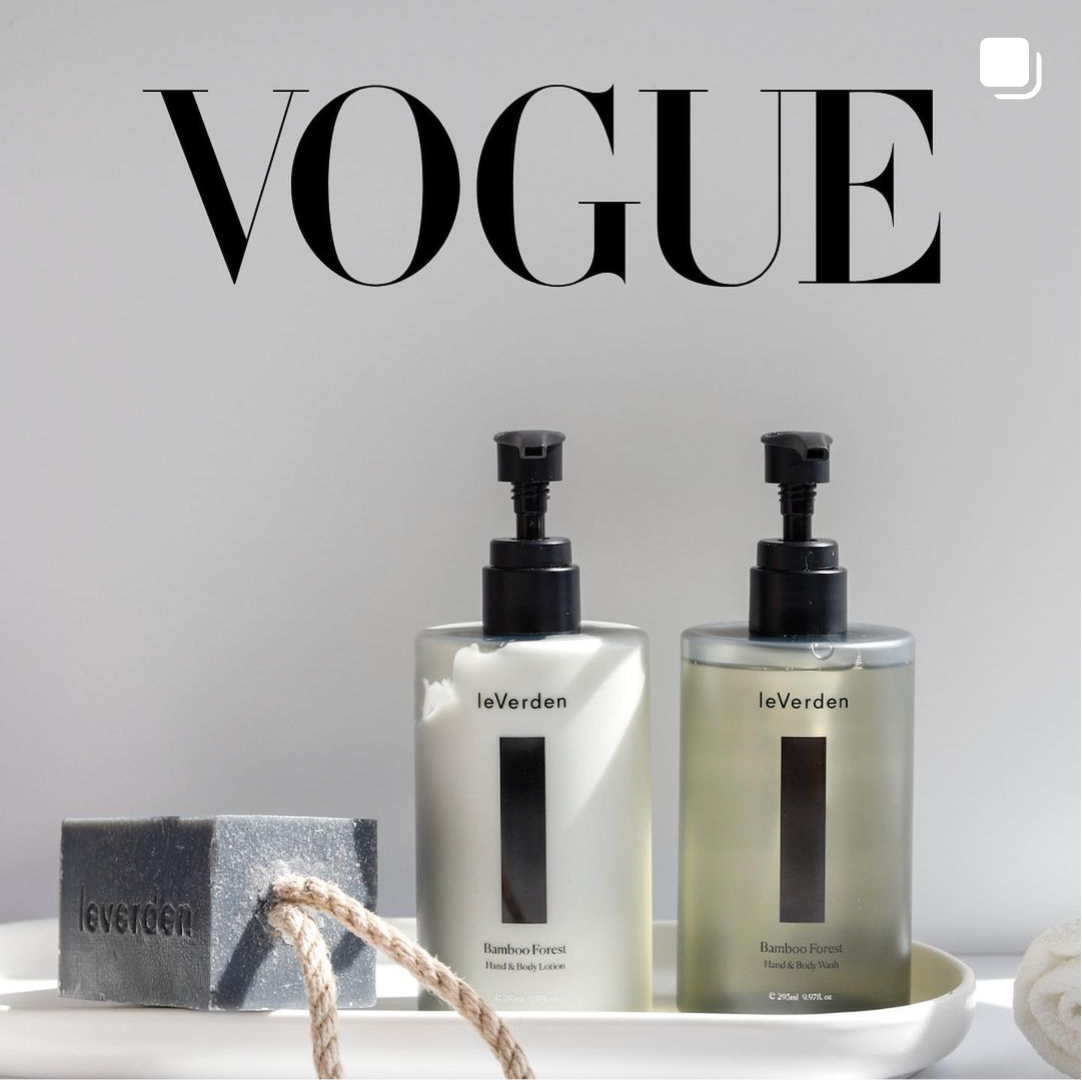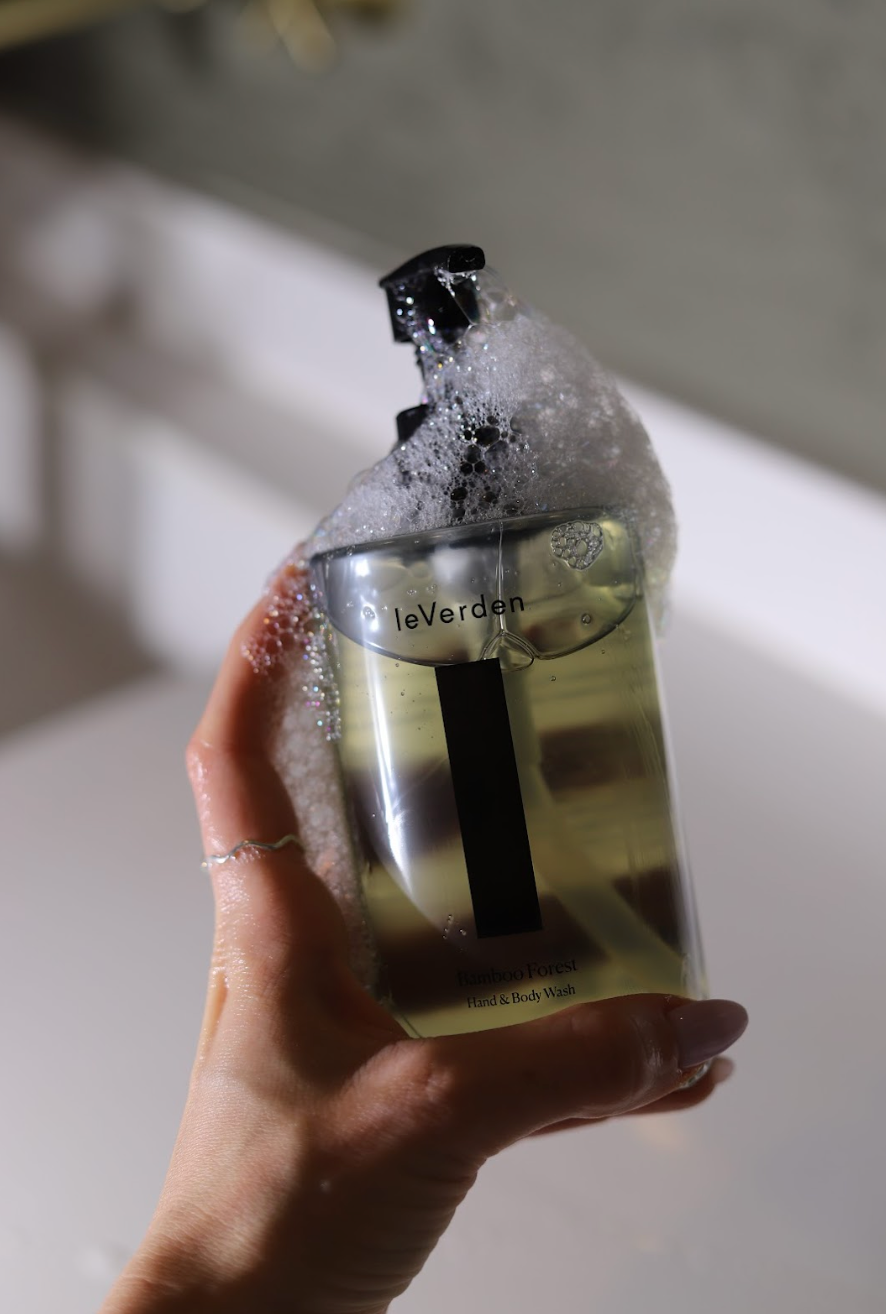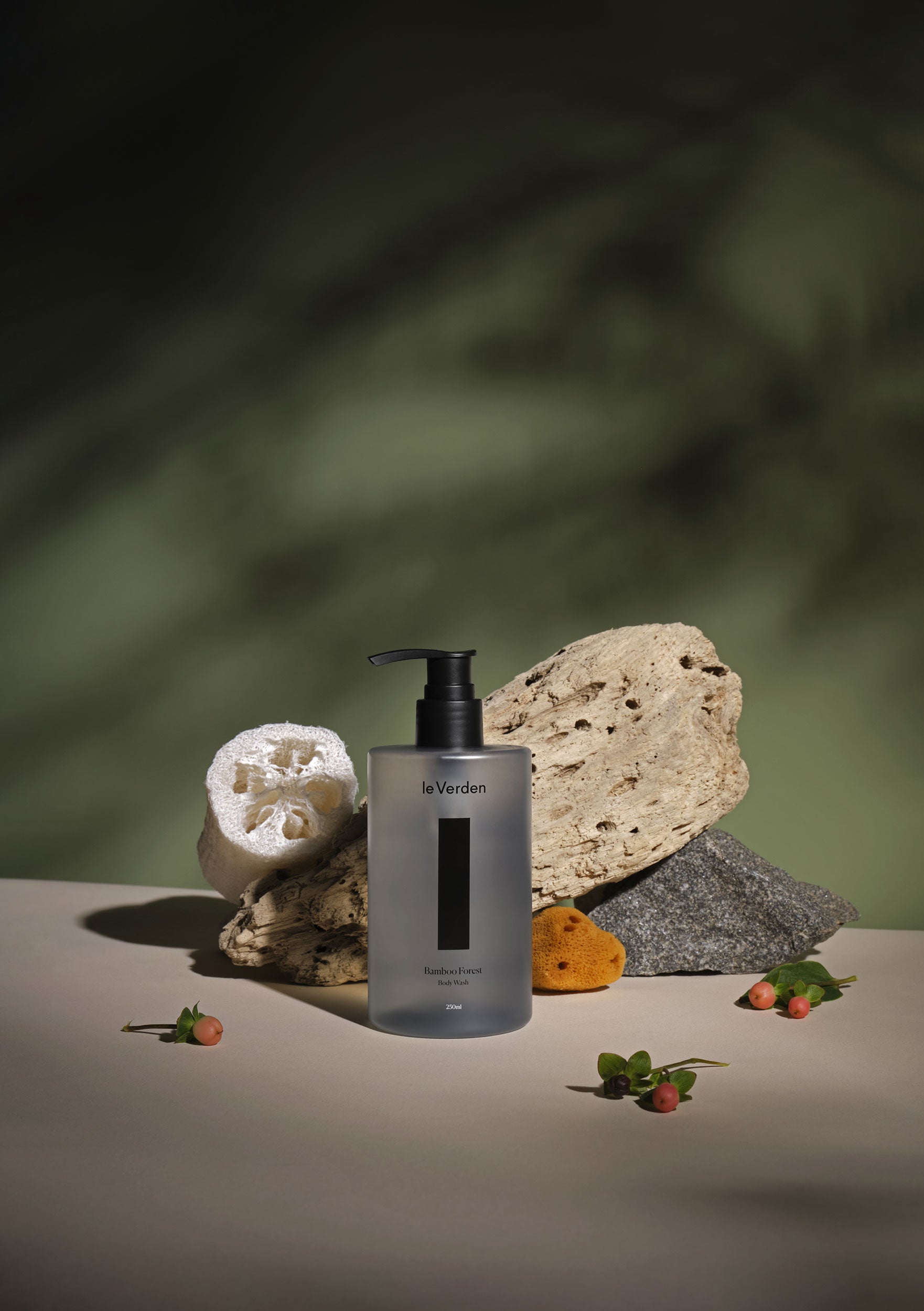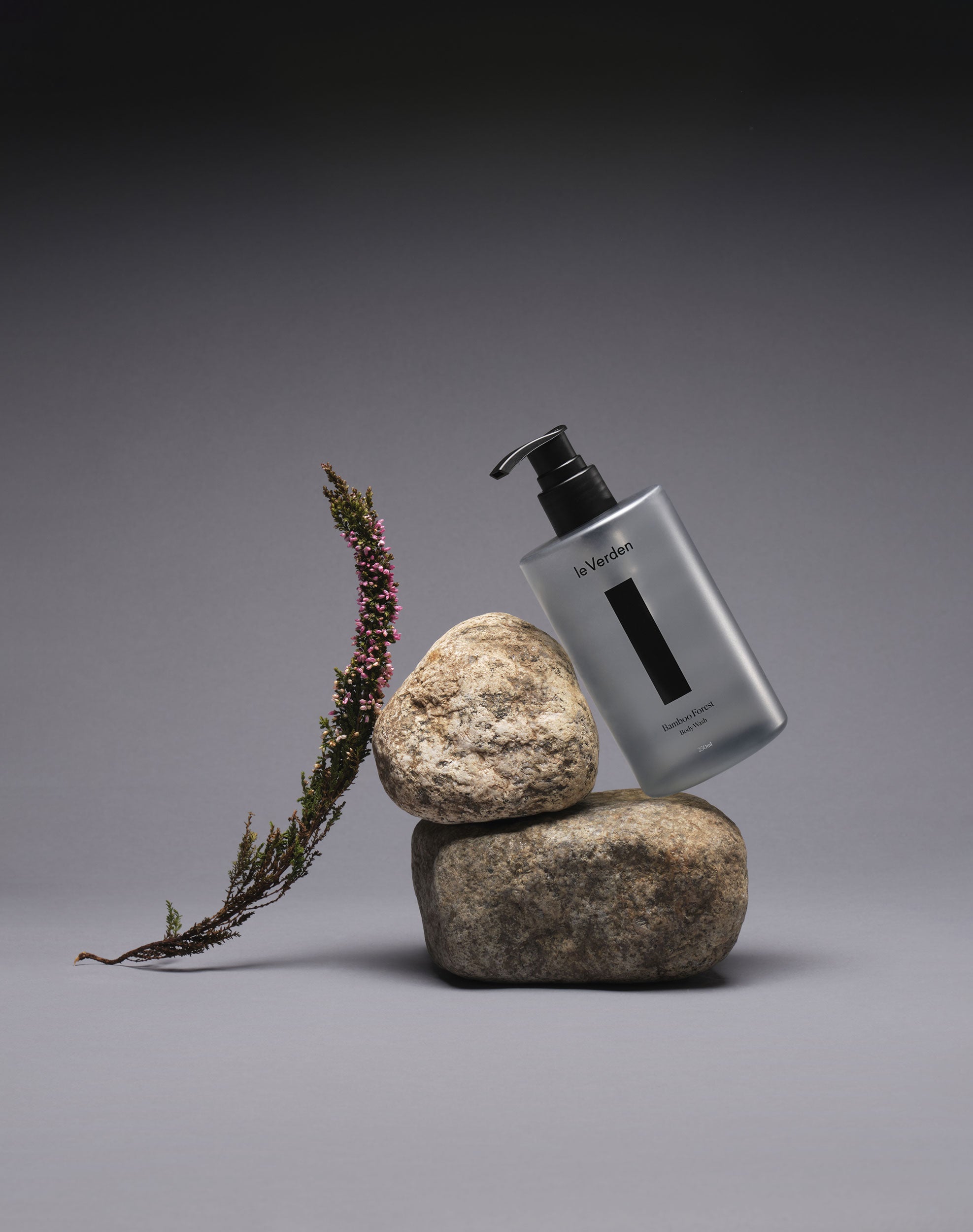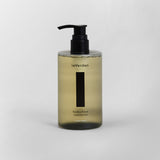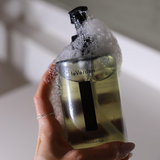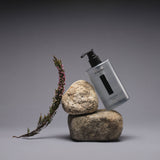 Perfuming Hand & Body Wash
Description

Like a detox for the whole body, our fresh-'juiced' bath and shower gel removes impurities and leaves skin feeling radiant and luminous. Just one pump of the concentrated liquid in hands or onto a body sponge creates enough rich lather to cleanse the body from head to toe.
Good to Know

• 2 in 1, The body wash can also be used as an effective anti-bacterial for hands
• The scent is gender-neutral, for both men and women
• Gluten-free composition
• Daily use for best results
• Hypoallergenic
Impact

The bottle of leverden Hand and Body Wash is developed from post-consumer recycled plastic.
Ingredients

Aqua, Sodium Lauroyl Methyl Isethionate, Cocamidopropyl Betaine, Caprylyl/Capryl Glucoside, Glycerin, Sodium Chloride, Phyllostachys Bambusoides Leaf Extract, Mineral Salts (Bamboo Salt), Ginkgo Biloba Leaf Extract, Panax Ginseng Root Extract, Fragrance, Trisodium Ethylenediamine Disuccinate, Sodium Phytate, Sodium Dehydroacetate, Sodium Benzoate, Potassium Sorbate, Citric Acid, Canarium Luzonicum (Elemi) Gum Oil, Abies Balsamea (Fir Balsam) Extract,Coriandrum Sativum (Coriander) Seed Oil, Evernia Prunastri (Oakmoss) Extract, Helichrysum Italicum (Immortelle) Flower Oil, Pogostemon Cablin (Patchouli) Oil, Salvia Officinalis (Sage) Oil, Limonen
About the perfumer

Our signature scent was specially created by master perfumer Christophe Laudamiel. ​​Laudamiel is a master perfumer who goes beyond fragrance to create olfactory works of art that incorporate design, culture, and chemistry. He is known for his unique approach, which he calls "scent sculpture" and has trademarked the term Air Sculpture® to describe his methodology for the development of fine fragrances for the air.

The BambooForest scent was created with the transformative qualities of the bamboo salt. Laudimiel infused traditional notes of natural oakmoss, fir balsam and sage and paired with modern elements, like the dewiness of bamboo sap and the minerality of spiked salt and mysterious woods. Like a lush, wet orchid forest.
Why You'll Love It

This luxurious hand and body wash with its ultra-clean formula purifies the skin. After being massaged, the aroma of antioxidant-rich Ginko Biloba leaf extract stimulates the sense and helps soothe skin. Subsequently, the ginseng root extract leaves the skin more luminous with an even tone and firmer texture.
---
Free shipping on orders over $100
Organic
All ingredients are sourced organically
No Sulfates
All of our products are sulfate free
Bamboo Forests
The Bamboo Forest Collection is inspired by the enduring therapeutic qualities of bamboo salt. Made from sea salt packed and roasted in bamboo stems at very high temperatures for up to three years (depositing rich magnesium), bamboo salt is known for its purifying and healing properties.

Beginning in Korean monasteries centuries ago, therapeutic rituals for skin are still performed with bamboo salt today to rebalance the body's energy and call in the frequency of transformation.

Master perfumer Christophe Laudamiel developed our Bamboo Forest fragrance to recreate this olfactory experience for our detoxifying bath ritual and environment-cleansing candle. Proceeds from our Bamboo Forest Collection support One Tree Planted, to preserve the forests where these practices originate.