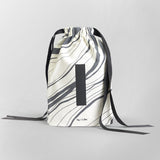 Bath Soak - Amethyst Ki Bamboo Salt
$39.00
Regular price
$70.00
Description

The Amethyst Ki Bamboo Salt Bath Soak hydrates skin and makes you feel revitalized. Bathing in bamboo salt purifies the skin and provides natural exfoliation.
Good to Know

• Comes with Spotify playlist to give you immersive experience into the discovery of South Korea's bamboo forest
• 10 relaxing baths per bag
Impact

The leverden Amethyst Ki Bamboo Salt Bath Soak features plastic-free packaging with a reusable canvas pouch. In addition, the soak features biodegradable paper printed with eco-friendly soy.
Ingredients

Sodium Chloride, Fragrance, Magnesium Sulfate, Water, Propylene Glycol, FD&C red 40, FD&C blue 1, FD&C yellow 5, Linalool, Eugenol, Limonene, Cinnamal
Why You'll Love It

Minerals in the leverden bamboo salt bath help remove toxins from the body. In addition, magnesium is absorbed and is beneficial to those with deficiencies. Relaxes the mood, conditions the skin. And last but not least, the Amethyst Ki Bamboo Salt Bath Soak have a calming and soothing effects on the mind…
---
Free shipping on orders over $100
Organic
All ingredients are sourced organically
No Sulfates
All of our products are sulfate free
Bamboo Forests
The Bamboo Forest Collection is inspired by the enduring therapeutic qualities of bamboo salt. Made from sea salt packed and roasted in bamboo stems at very high temperatures for up to three years (depositing rich magnesium), bamboo salt is known for its purifying and healing properties.

Beginning in Korean monasteries centuries ago, therapeutic rituals for skin are still performed with bamboo salt today to rebalance the body's energy and call in the frequency of transformation.

Master perfumer Christophe Laudamiel developed our Bamboo Forest fragrance to recreate this olfactory experience for our detoxifying bath ritual and environment-cleansing candle. Proceeds from our Bamboo Forest Collection support One Tree Planted, to preserve the forests where these practices originate.