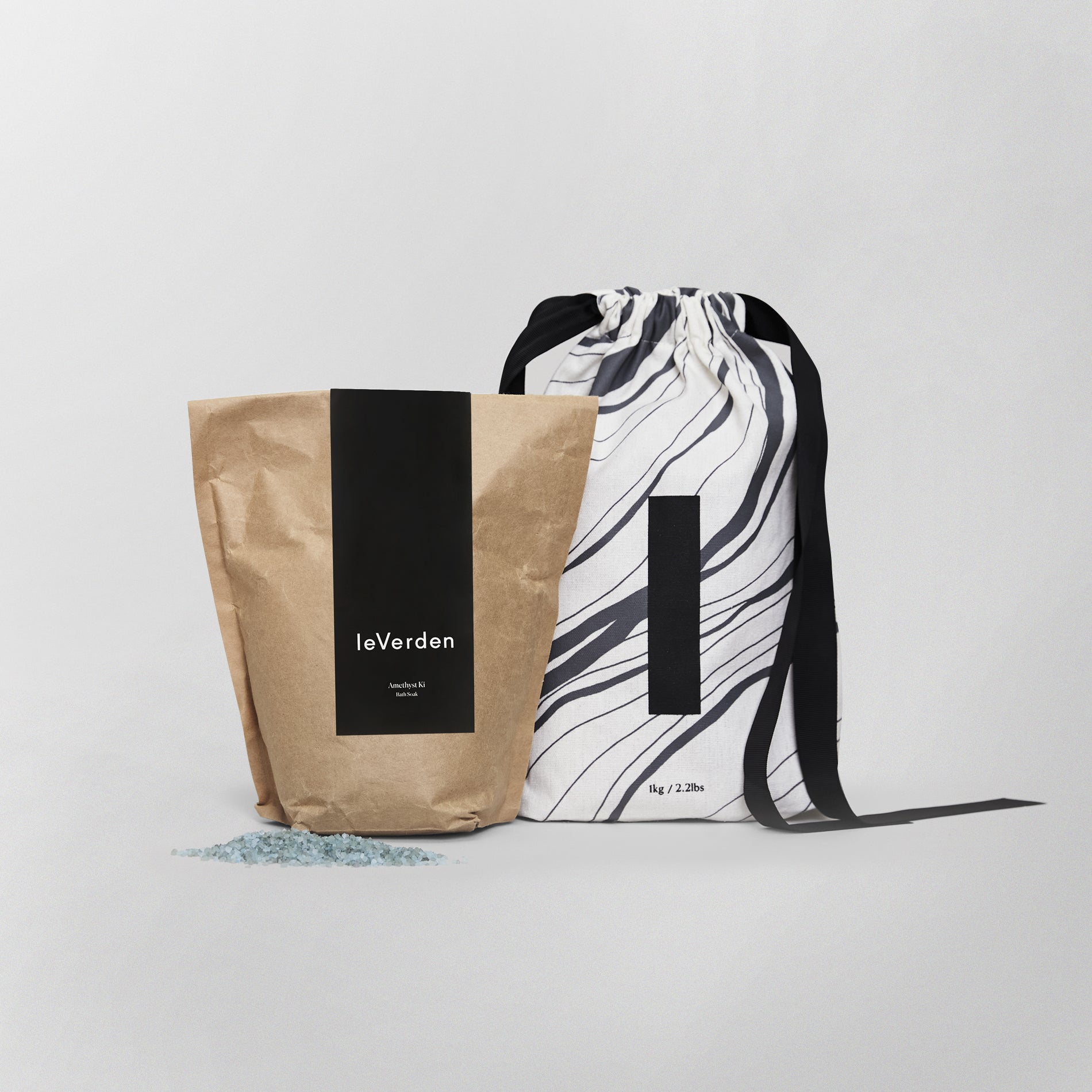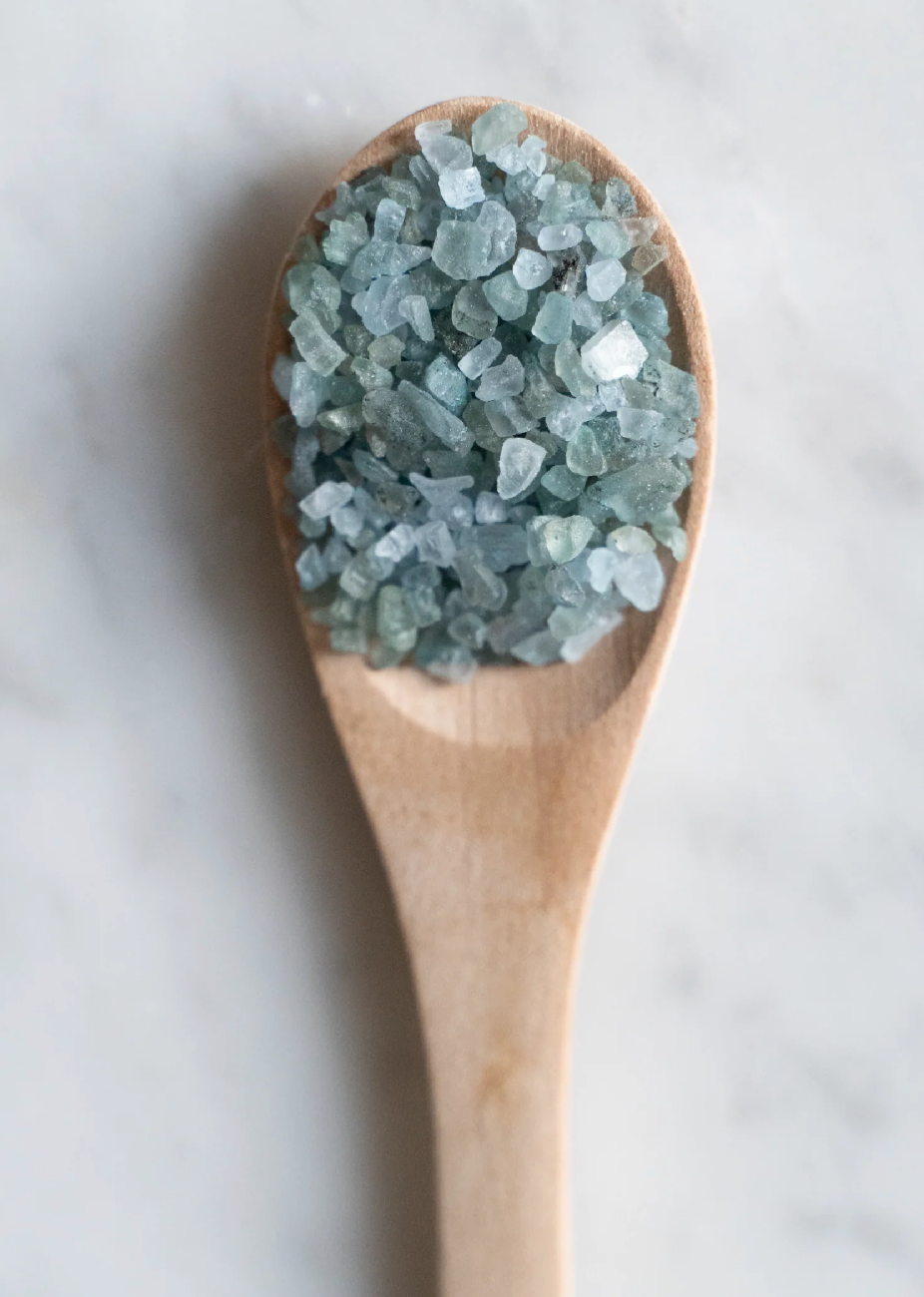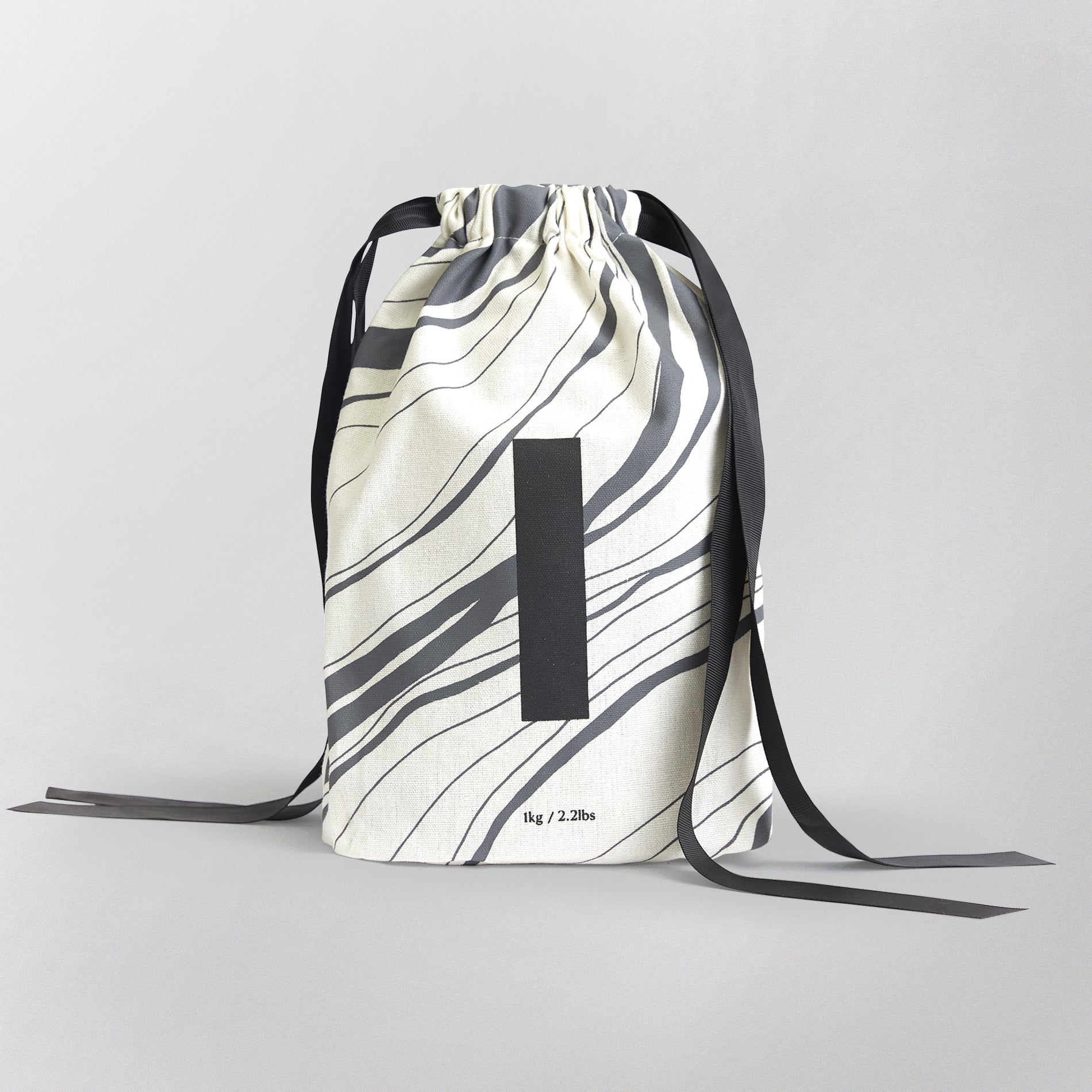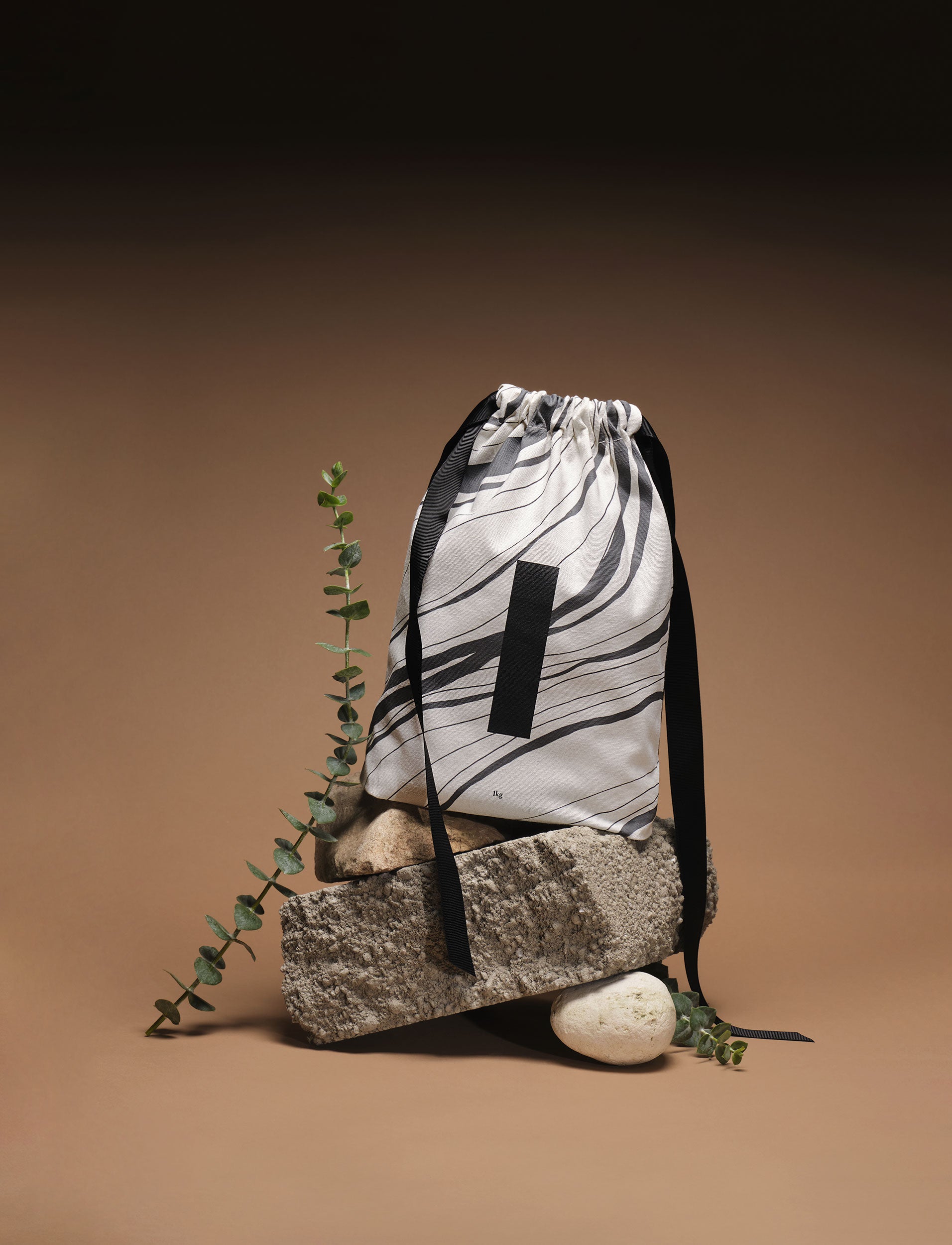 Bamboo Forest
Bath Soak - Amethyst Ki Bamboo Salt
The Amethyst Bamboo Salt Ki Bath Soak hydrates skin and makes you feel revitalized. Bathing in bamboo salt purifies the skin and provides natural exfoliation.
Features: 
- Naturally grey-blue hue tints bath with a relaxing, lagoon-like color for a fully submersive experience. 
- Coriander scent adds extra aromatherapy benefits, such as relaxation and improved mood.
- Forest bathing playlist - transport to South Korea and soak amongst the sounds of nature with our curated Spotify playlist (Search "leverden" in Spotify to listen)
Benefits: Natural exfoliation, soothes muscular aches, calms mood to help reduce stress & anxiety, supports a tranquil bedtime.
• Comes with Spotify playlist to give you immersive experience into the discovery of South Korea's bamboo forest
• 10 relaxing baths per bag
The Leverden Amethyst Bamboo Salt Ki Bath Soak features plastic-free packaging with a reusable canvas pouch. In addition, the soak features biodegradable paper printed with eco-friendly soy.
Sodium Chloride, Fragrance, Magnesium Sulfate, Water, Propylene Glycol, FD&C red 40, FD&C blue 1, FD&C yellow 5, Linalool, Eugenol, Limonene, Cinnamal
Minerals in the Leverden bamboo salt bath help remove toxins from the body. In addition, magnesium is absorbed and is beneficial to those with deficiencies. Relaxes the mood, conditions the skin. . And last but not least, the Amethyst Ki bath Soak have a calming and soothing effects on the mind…
I'm obsessed with this bath soak! The fragrance is divine, and it really helps me unwind. Feels like 5 star hotel scent. It's become a staple in my self-care routine.
This bath soak is pure luxury! The scent is so calming and the amethyst crystals add a beautiful touch. After a long day, it's like a spa experience in my own bathroom. Highly recommend!
Luxurious relaxation! The amethyst bamboo salt creates an enchanting bath experience. Skin feels soft and refreshed after each use.
I've never tried anything quite like this. The bamboo salt leaves my skin feeling incredibly soft. It's like a little piece of heaven!
I am obsessed with this product. My muscles feel so relaxed after soaking in this. The scent isn't overpowering, and it leaves my skin feeling silky smooth. I'm hooked!
---
How to Use
To fully embrace the ritual and immerse yourself in the experience, follow these instructions:

1. Run a long hot bath and take a relaxing break

2. Swirl the bath salts in the water so they dissolve and melt smoothly in the water

3. Once the bath is ready, enjoy the spa experience at home and soak in the tub for at least 20 minutes. It's your self-care moment!

For the full routine, pair with our bamboo forest candle and finish with our Hand and Body Lotion to have the full luxurious immersion experience into the discovery of the bamboo forest.