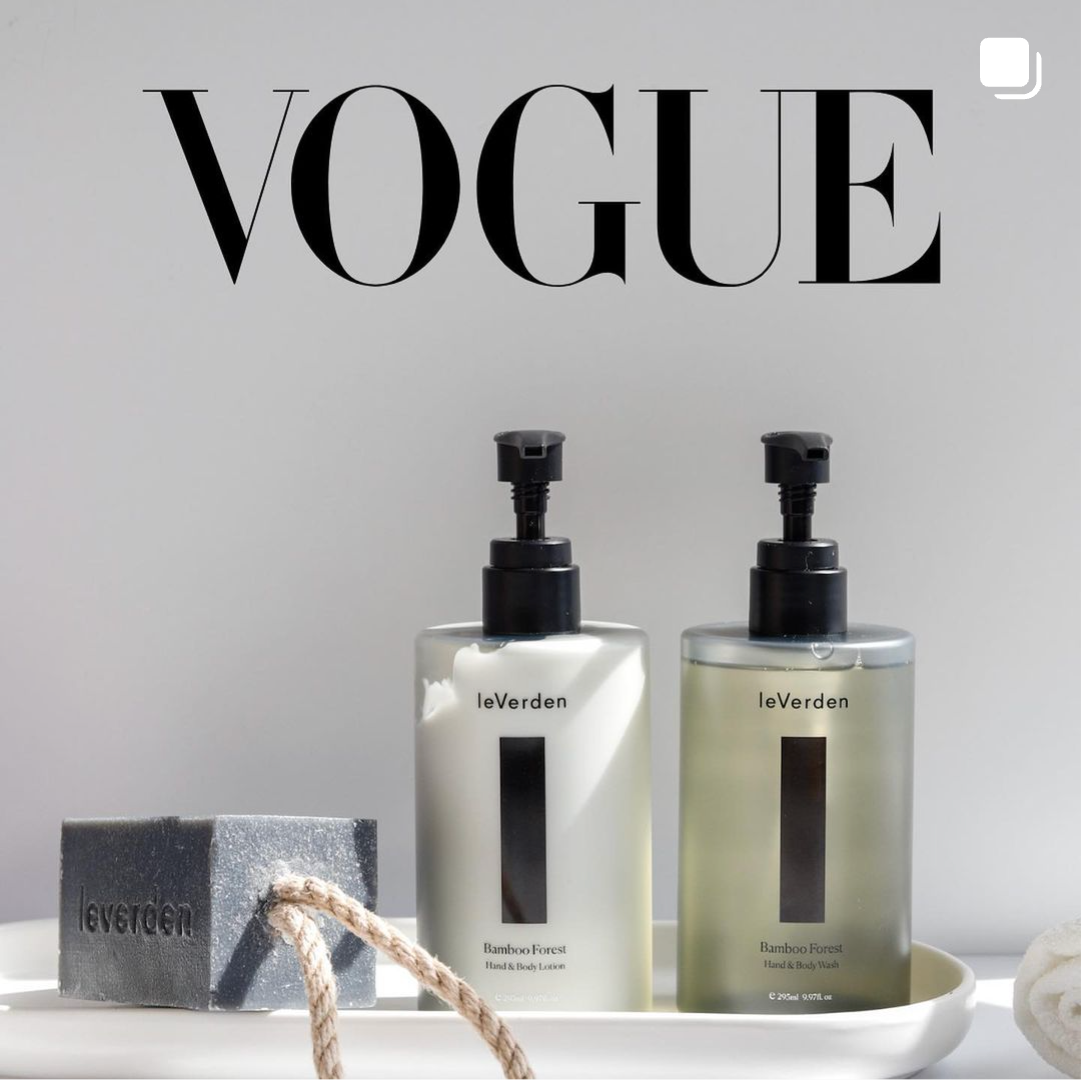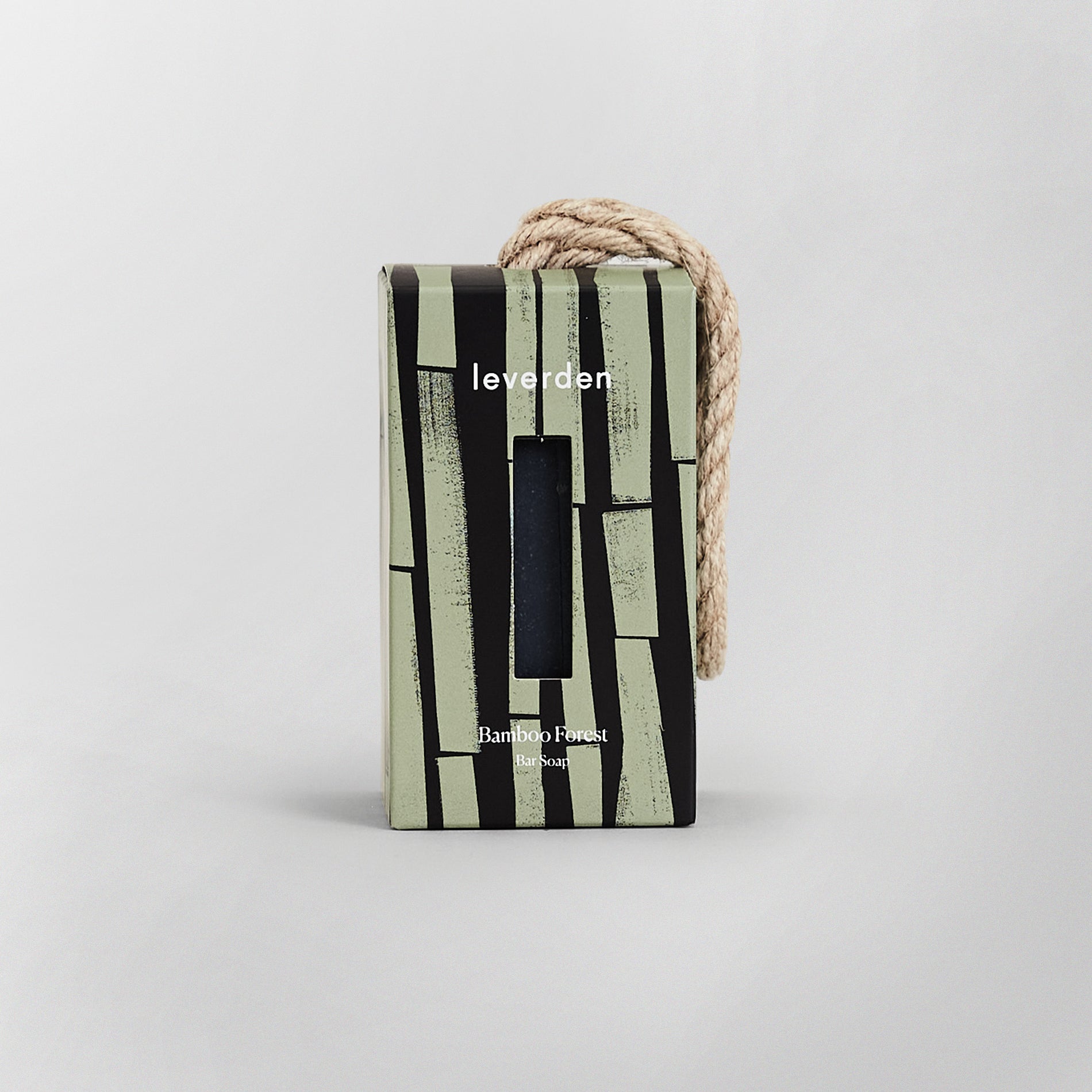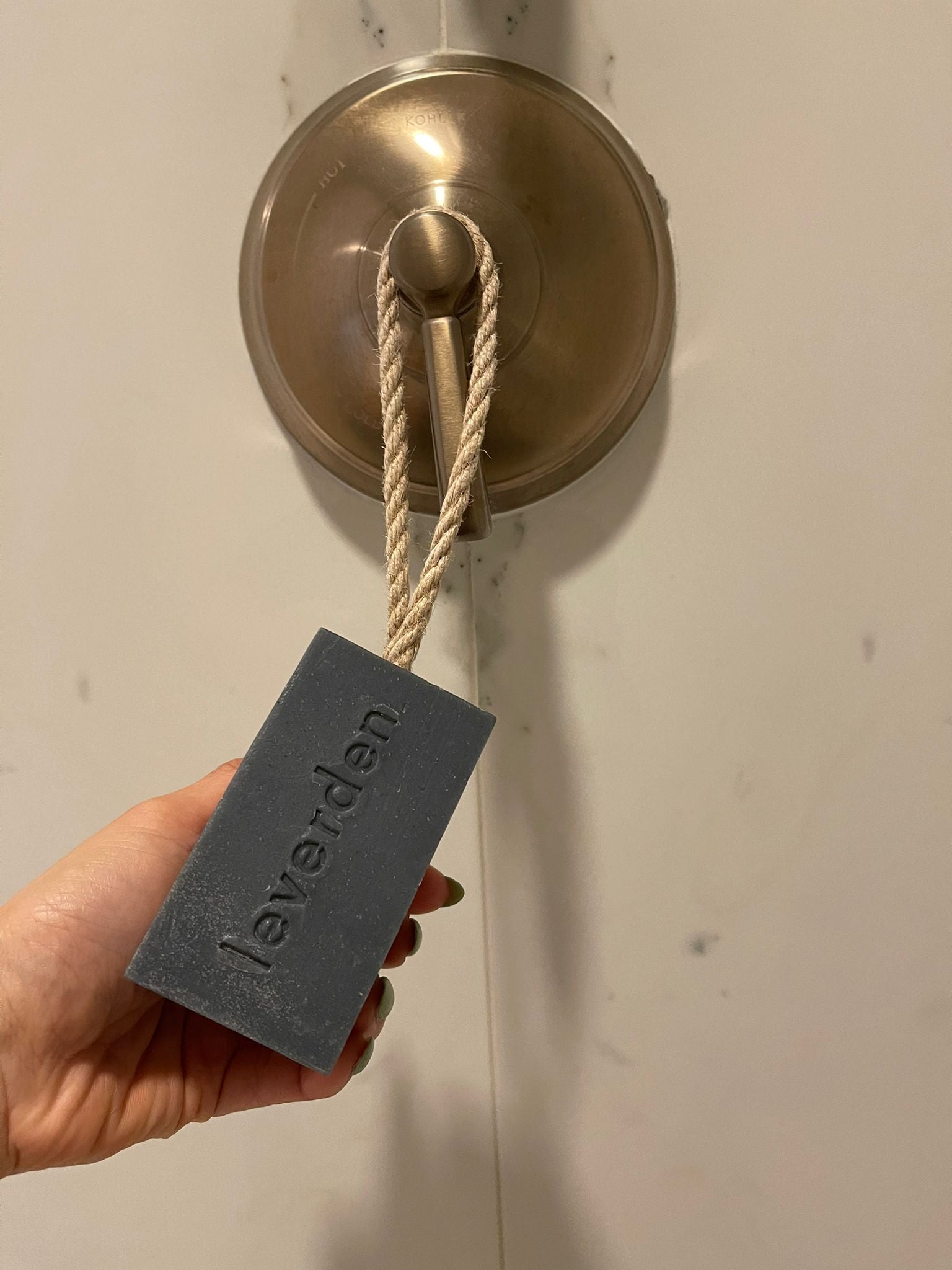 Bamboo Forest
Charcoal bar soap
Lather, purify, and perfume with our handmade luxury soap-on-a-rope, featuring detoxifying and mineral-rich actives Bamboo Salt and Charcoal, blended with deeply hydrating body moisturizers Coconut oil and Cacao seed butter. Immerse fatigued, emerge renewed.
Features:
- The signature scent of Christophe Laudamiel, master perfumer encapsulating the bamboo forest's natural aromatherapy (refreshing, enchanting fragrance safe for sensitive skin)
- Thick & creamy sulfate-free lather for deep cleansing.
- Natural hanging-linen rope allows the soap to dry between uses and travel with ease. 
- As a handmade product, each piece is unique!
Benefits: Cleansing & hydrating, gently exfoliating, therapeutic for sore muscles & dry skin, aromatherapeutic 
• Charcoal-scrub effect
• Handmade with love
• Hanging-linen composition natural rope
Made from natural ingredients, the soap is environmentally friendly. Once the soap is finished, the hanging-linen cord is completely biodegradable. In this way, we give back to Mother Nature what she offered us.
Sodium hydroxide, Cocos nucifera (coconut) oil, aqua (water), Helianthus annuus (sunflower) seed oil, Olea europaea (olive) fruit oil, Simmondsia chinensis (jojoba) seed oil, Ricinus communis (castor) seed oil, Tocopherol, Theobroma cacao (cacao) seed butter, Vitis vinifera (grape) seed oil, Bamboo salt, Lavandula angustifolia (lavender) oil, Charcoal powder, Citrus aurantium bergamia (bermot) leaf oil, Pogostemon cablin oil.
The bar soap is a return to our roots and our origins by its use but also its scent. Imagine the great bamboo forests of Korea and find the fresh and refreshing scent of a light breeze, dancing between the trees. An ode to freedom and a return to the heart of nature, which you will find in all our Bamboo Forest Collection.
Our signature scent was specially created by master perfumer Christophe Laudamiel. ​​Laudamiel is a master perfumer who goes beyond fragrance to create olfactory works of art that incorporate design, culture, and chemistry. He is known for his unique approach, which he calls "scent sculpture" and has trademarked the term Air Sculpture® to describe his methodology for the development of fine fragrances for the air.

The BambooForest scent was created with the transformative qualities of the bamboo salt. Laudimiel infused traditional notes of natural oakmoss, fir balsam and sage and paired with modern elements, like the dewiness of bamboo sap and the minerality of spiked salt and mysterious woods. Like a lush, wet orchid forest.
This soap is very easily integrated into your daily life because of its benefits and its numerous uses. Beyond its exceptional and invigorating scent, it is a real care that can alleviate skin problems such as blackheads, thanks to the properties of activated carbon. The linen link allows you to hang it everywhere and its small size to take it everywhere with you. The must, it is 100% biodegradable!
I was skeptical at first, but this charcoal soap exceeded my expectations. Thank you so much.
The activated charcoal really helps control excess oil and leaves my face feeling refreshed. I highly recommend it!
I've struggled with acne for years, and this charcoal bar soap has made a noticeable difference. My breakouts have reduced, and my skin looks clearer. I'm thrilled with the results!
I've been using this charcoal bar soap for a month now, and my complexion has never looked better. My pores appear smaller, and my skin feels so clean. I like it.
I'm amazed at how effective this charcoal bar soap is! After just a few uses, my skin feels cleaner and looks brighter. It's become a staple in my skincare routine.
---
How to Use
This soap bar can be used in many different ways depending on your desires and needs. All you have to do is choose the way it will suit you best!

As a hand cleanser:

• First rinse your hands and once your hands are wet, take the soap between your hands and rub until it foams.

• We recommend rubbing for one minute to enjoy the exfoliating effects.

• You can use it in your kitchen, in the toilet, in the bathroom or simply in all three rooms, wherever you want!