In the press
leverden is created by founders Helen Lee and Soyoung Cho, friends for decades who share a creative design sensibility and respect for the power of nature and healing rituals.
If you love travel, rituals, and/or turning your bathroom into a sanctuary once a week, meet this brand.
The women-owned and sustainability-focused wellness brand leVerden debuted recently with a four-product Bamboo Forest Collection.
With naturally derived ingredients including bamboo salts, oak moss, and jojoba oil, the lotion repairs and hydrates while nourishing the skin's protective barrier.
Le Verden is a new direct-to-consumer luxury body care line centered around the idea of offering users a "portal" to a new location.
At this point in the global pandemic, who doesn't have a bit of wanderlust? With leVerden, people can travel without leaving their homes. The new body care range brings ancient healing practices from around the world to consumers to enhance well-being one bath at a time.
Why leverden
Eco ethics
We're committed to sustainable packaging and circular design. Our candle jars come with seeds to plant after use, and we plant 1 tree with every gift wrap (canvas tote) order.
Ancestral approach
We traveled the world in search of healing, and found that the most ancient approaches worked best for us. Our products draw inspiration from Ayurveda, Eastern medicine and shamanic rituals.
Finely fragranced
We work with French master perfumer Christophe Laudamiel to deliver complex and immersive scent profiles with superior throw (the distance aroma spreads) you won't smell elsewhere.
Unlock the Power of Well-Being
Elevate Your Corporate Gifting
Our Luxury Corporate Gift Sets are a testament to well-being, elegance, and thoughtfulness. Discover the perfect balance of exquisite products that make your corporate gifting truly memorable. Elevate your brand with gifts that leave a lasting impression.
Our Story
Luxury body rituals for spiritual renewal | We are busy mothers on a journey to finding balance. We have traveled far & wide in pursuit of healing practices we can replicate at home, and are proud to bring the full-sensory routines that have helped us rejuvenate our stressed minds & bodies to your sanctuary.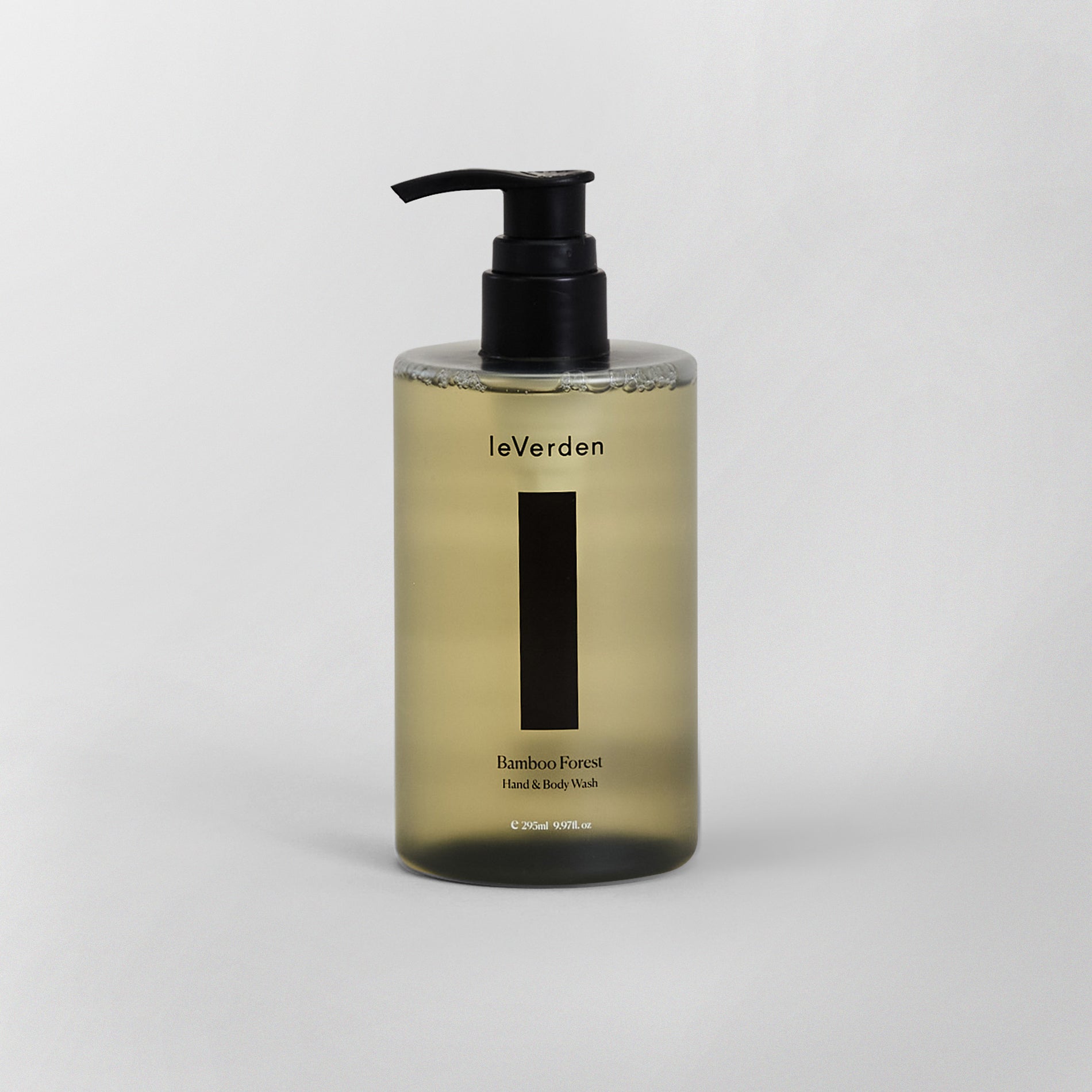 "

I look forward to my showers now. I've gifted my husband his own bottle of the Bamboo Forest wash so he too can "portal" into a short but much-needed retreat from our chaotic work life. Nothing beats the lather or lingering fragrance, either (unisex, smells great on us both!)

"
"

This single bar has lasted me 4 months and counting, and I love that I can hang it on my tub's faucet to dry out. Smells just like my home's signature scent - the leverden Bamboo candle - and stays on my skin. I'll be slipping this into every stocking this holiday!

"
Latest blog
IT'S OFFICIAL! We earned the Butterfly Mark! In a world where conscious consumerism is gaining ground, people are increasingly looking for ways to support brands that align with their values....